Adjust Text Size
For improved readability, to make text smaller or larger, click the buttons below
---
How to Reach Us
---
Our address, phone number, and location
Bozdech Eye Clinic
---
#120, 5002-55 Street
Red Deer, Alberta
T4P 7A4
---
P: 403-342-2020
Map
---
Click HERE to open Google Maps in your browser or mobile phone
---
Eye Pre-Exam Instructions
---
Important things to know before your eye exam
Please bring:
A list of medications you are currently taking.
If you are a diabetic, bring along a snack or any medications you may need, in case of increased waiting time.
Sunglasses, for your comfort post-procedure.
Your corrective eye wear, e.g. glasses, contact lenses.
Someone to drive you, or plan an alternate mode of transportation to return home.
What to expect:
Your appointment is expected to last approximately 1 to 2 hours, including dilation, vision screening and consultation.
Dilation can last from 4 to 6 hours after your appointment, and while your eye(s) are dilated, we do not recommend operating a motor vehicle. Therefore, we suggest that you bring someone to drive you, or plan an alternate mode of transportation to return home.
We suggest that you do not bring small children with you to your appointment unless absolutely necessary.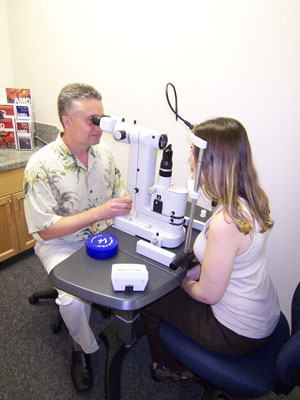 ---
Eye Conditions & Treatments
---
Learn more about eye conditions we treat
---
Dr. M. B. Bozdech, B.Sc., M.D., FRCSC
---
Ophthalmologist & Eye Surgeon
Dr. Bozdech is a fifth generation medical doctor who was born in Czechoslovakia and immigrated to Canada as a child. He received his B.Sc. in Cellular, Molecular and Microbial Biology from the University of Calgary in 1988, his medical degree from the University of Saskatchewan in 1996 and his ophthalmology specialty certification FRCSC (Fellow of The Royal College of Physicians and Surgeons of Canada) in 2001. He received the American Academy of Ophthalmology International Education Award in 2009 and an International Scholar Award in 2010.
Dr. M. Bozdech and his family moved to Grande Prairie in 2001, where he began his career as an ophthalmologist and eye surgeon. In 2004 he spent one year as an appointed Chief of Surgery at the Queen Elizabeth II Hospital. He served as the president of Peace Country Health Regional Medical Organization for 5 years while continuing his practice. Dr. Bozdech relocated to Red Deer in 2012.
Dr. Bozdech also served as a regular member with the Royal Canadian Mounted Police from 1988 to 1992.
Dr. Bozdech's professional affiliations include:
Royal College of Physicians and Surgeons of Canada
College of Physicians and Surgeons of Alberta
American Academy of Ophthalmology
Canadian Ophthalmological Society
Ophthalmology Society of Alberta
Canadian Medical Association
Alberta Medical Association
Royal Canadian Mounted Police Veteran's Association
Red Deer Lion's Club
In solo practice, Dr. Bozdech treats conditions such as ocular and periocular traumas, ruptured/perforated eyes, lacerated lids and other complicated eye conditions. He monitors, diagnoses and treats a broad spectrum of eye diseases such as glaucoma, diabetic complications and cataracts. As a medical doctor, he can order MRIs, CT scans and other diagnostic tests anywhere in Canada.
Dr. Bozdech limits his practice to the treatment of medical conditions and therefore does not perform corrective laser eye surgeries, nor does he normally prescribe glasses and contact lenses, except in extenuating circumstances if patients cannot obtain these services to their satisfaction from their local optometrists. The laser treatments Dr. Bozdech performs are only for medical conditions such as posterior capsular opacifications, diabetes, vascular abnormalities, retinal tears and glaucoma.
Dr. Bozdech performs surgeries mostly in Innisfail and Wetaskiwin hospitals and occasionally in the Red Deer hospital.
Our clinic is a proud sponsor of the Red Deer Hospital Foundation and Cross Country Canada athletic development through Project Podium.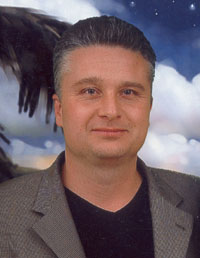 ---
Our Surgical Facilities
---
Where we perform operations
Dr. Bozdech has surgical privileges at three hospitals: Red Deer, Innisfail and Wetaskiwin.
All three hospitals have excellent nursing staff and equipment and are accessible to patients from out of province. Provincial medicare coverage, from all provinces in Canada, is honoured at all of our facilities.
For cataract surgery, foldable AcrySof lenses may not be covered in some provinces, but they are covered for out of province patients in our surgical facilities via reciprocal agreement. In other words, patients with out of province medical coverage will not have to pay extra for their foldable intraocular lens implants, as they may be required in their home provinces.
Dr. Bozdech also performs some minor eye and eyelid surgeries at his clinic, in the Red Deer hospital outpatient department and at the Innisfail surgical center.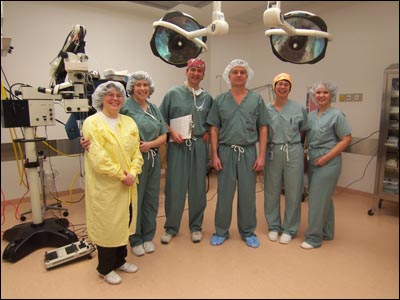 ---
Clinical Equipment
---
Learn more about the tools and technologies we use
---
---